To provide services and access to its members of the local community including residents and the traders, enabling them to enjoy the first fundamental values that we all Australian believe in;
respect for the freedom and dignity of the individual,
equality of opportunity for individuals, regardless of their race, religion or ethnic background, and
a spirit of egalitarianism that embraces mutual respect, tolerance, fair play and compassion for those in need and pursuit of the public good
--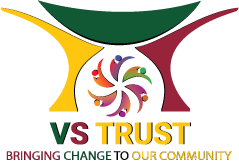 The VSTRUST website initiative aims at providing marketing and other forms of assistance throughout the Victoria Street between Hoddle Street and Church Street with expansion to Victoria Parade, Burnley, Church Street and Bridge Road in early 2020.
We will be pursuing a range of initiatives and programs, including:
Events and activities that promote the Victoria Street and local businesses to the general public
Opportunities for business networking, marketing and other forms of assistance and support
Business development, location promotion and community development
Providing a simple way for local businesses both with and without a web presence to have a page where their details can be obtained online, and
Providing a platform to promote the activities and initiatives of the VSTRUST and local community sensitive projects which concerns both Residents and Traders (VSTRUST Blog)

-

We are also looking into providing free consultation, mediations, and possible legal actions and representation to the victims of greed and exploitation by the real estate agents and the landlord where the tenant has done everything within their power to settle the issues on an amicable basis, yet they are forced to vacate due to lack of appropriate support and guidance. You may reach us by sending through your query via Contact Page.